528 Lab : Seoul Frieze 2023 | SK Telecom
528 Lab : "Evolution of Humans & AI"

528 Lab is a Korean | "Coming soon to LA" Web3 focused company broadening horizons in the areas of :
Web3 Gallery Curations | Consultations - Direction | Motion Advertising Operations powered by Ai in the core of the lab.
Envisioned by June Kim "june_redthread" and Chadwick Halbritter to bridge creatively Seoul & LA. To bring forth a Web3 "Direct to Client" style agency that focuses on future forward creativity. Bringing together top tier creators to work in the lab as part of 528 Lab Collective initiative. Which was showcased at Seoul Frieze 2023 and Korean Blockchain Week 2023.
Partnering up with Ai Network | SK Telecom | CJ ENM
Featuring our first 30 sec experiential feature :
"Evolution of Humans & AI"
*Initial Ai Network Twitter Spaces*
https://x.com/june_redthread/s...
The Main Wall direction was to merge Ai into a working 3D motion pipeline. Simultaneously blending the two in a fluid as possible unison, and fully transitioning into an Ai takeover for the ending.
*Storyboards by CKHMOD


*Preview Seoul COEX Billboard Full Layout Video - Directed by CKHMOD*
Seoul COEX MAIN Wall Video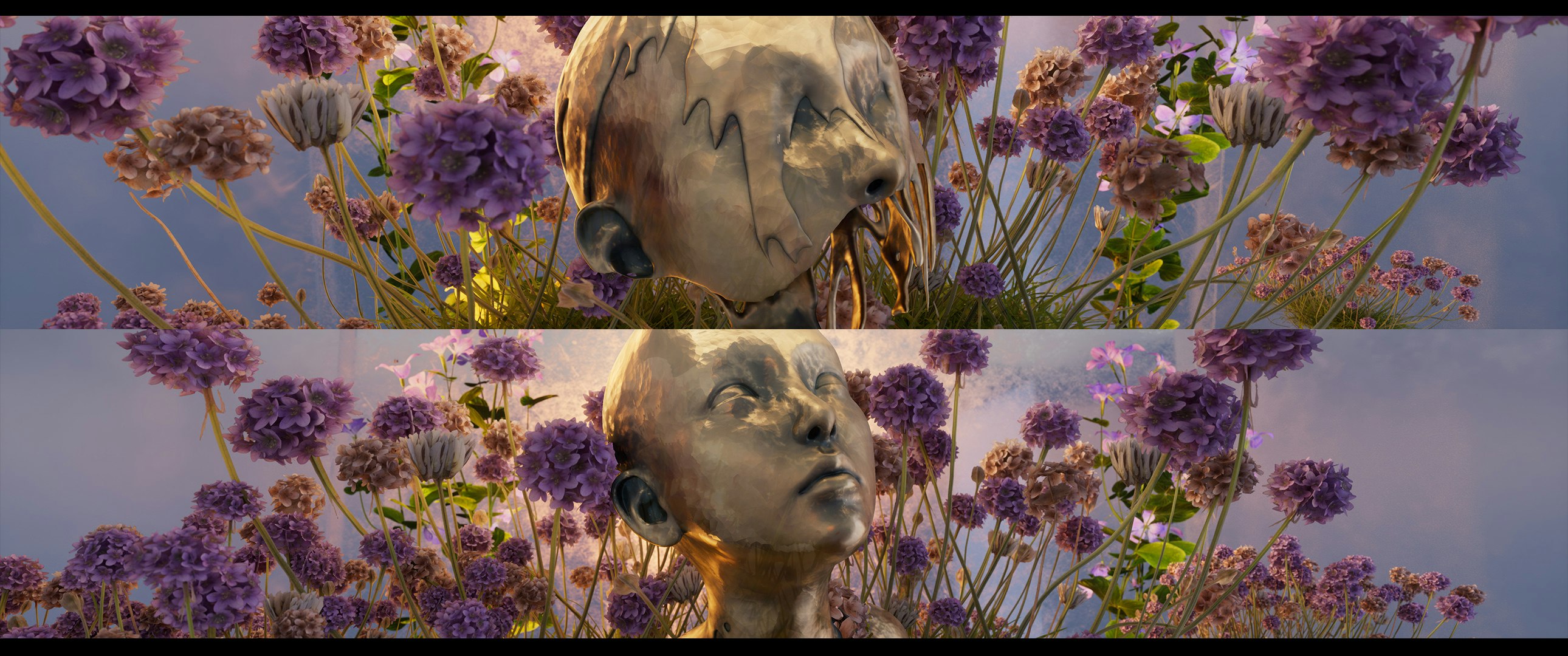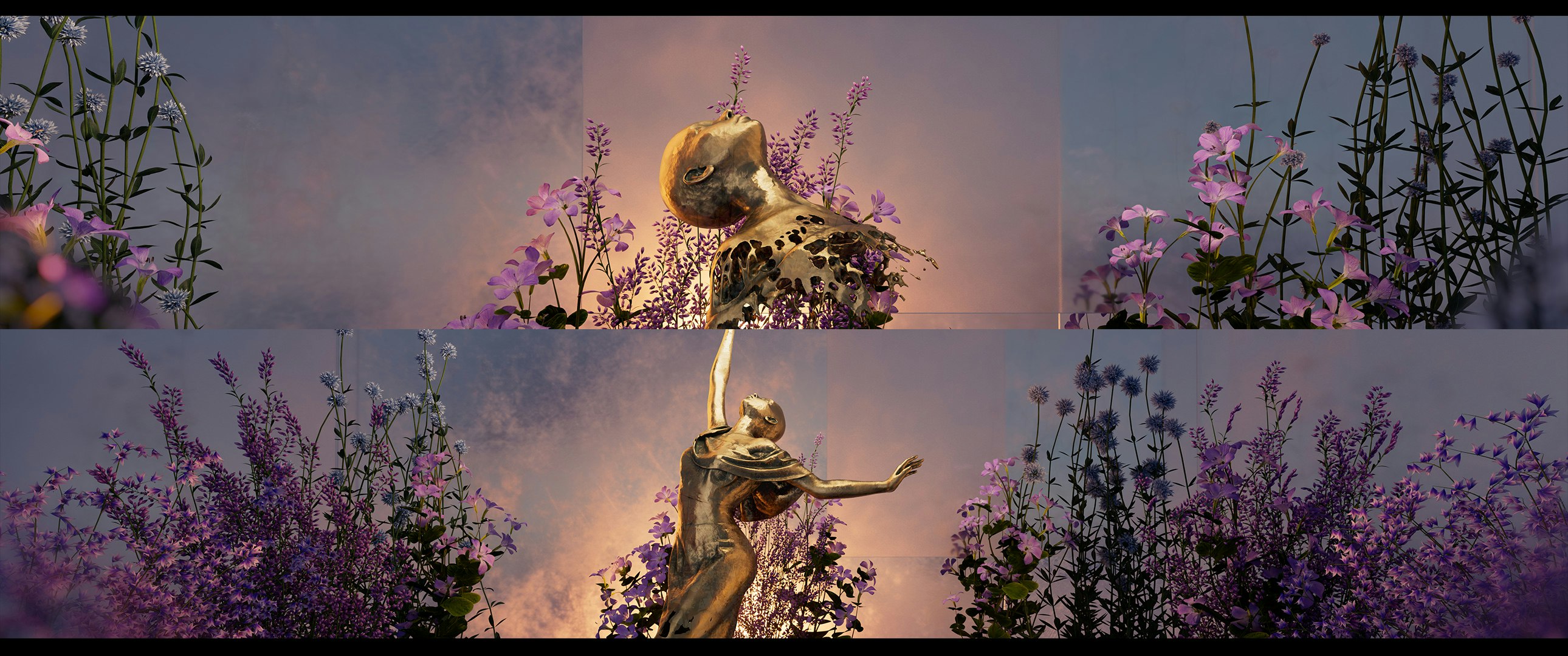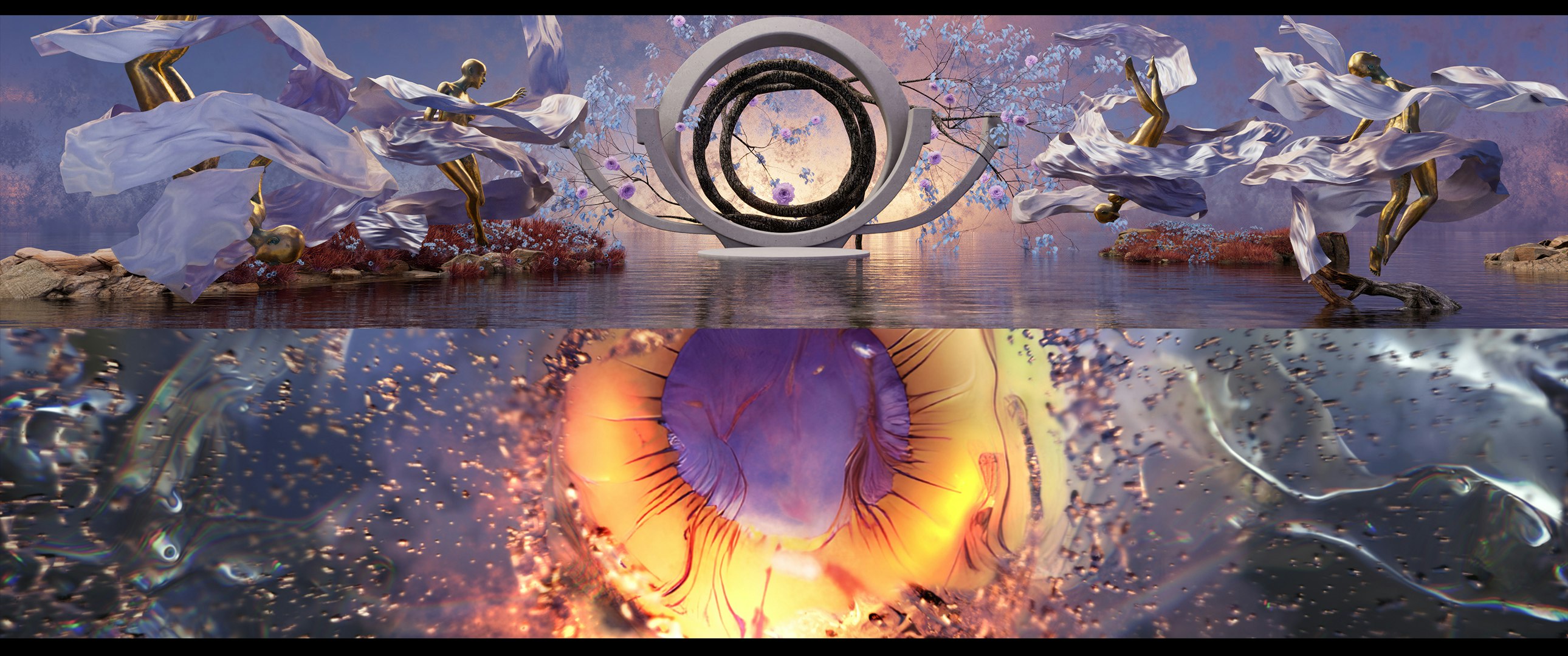 *Preview Seoul COEX Side Walls Video - Directed by Jeff Han*
Side Walls Video Examples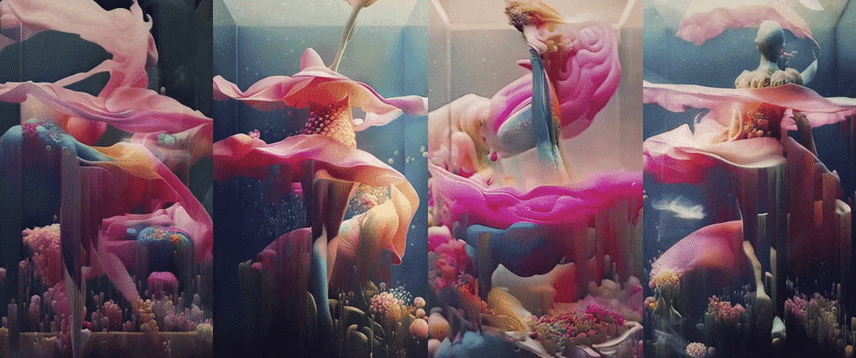 The "ground breaking" trial and error R&D aspect of this took over a month as it went through 2 concept phases. As the clients story concept direction changed, through the use of Ai were we able to salvage and utilize part of what we had. Then quickly power through ideations thanks to Ai. The project required the utilization of conventional 3D, specific Stable coding, and manipulation using Stable Deforum. The Ai aspect became that of "new" hybrid workflow that was unorthodox, coded, and only ever used on this project to date. The control aspect was quite a journey as the motion end utilized Houdini, C4D, and was rendered in Octane. Final outputs from C4D / Stable Deforum and finally After Effects.

We were happy to unveil the body of this work at COEX for Seoul Frieze | The Gateway by NFT Now Korean Blockchain Week. Our work was featured during Christie's event alongside Beeple and Rafik Anadol in our very own room provided by Ai Network and SK Telecom.

Uncommon Gallery featured our work and hosted most of our team to speak during the week of Seoul Frieze & KBW. It was a honor to present during that time as the team was half Korean and American. Showcasing at Weple Gallery during KBW and speaking publicly about 528 Lab and Uncommon gallery opening discussions.

*CKHMOD & JuneK @Uncommon Gallery. * JuneK, Bluguu, CKHMOD, Jah @ Weple Gallery. *CKHMOD @ Uncommon Gallery Opening.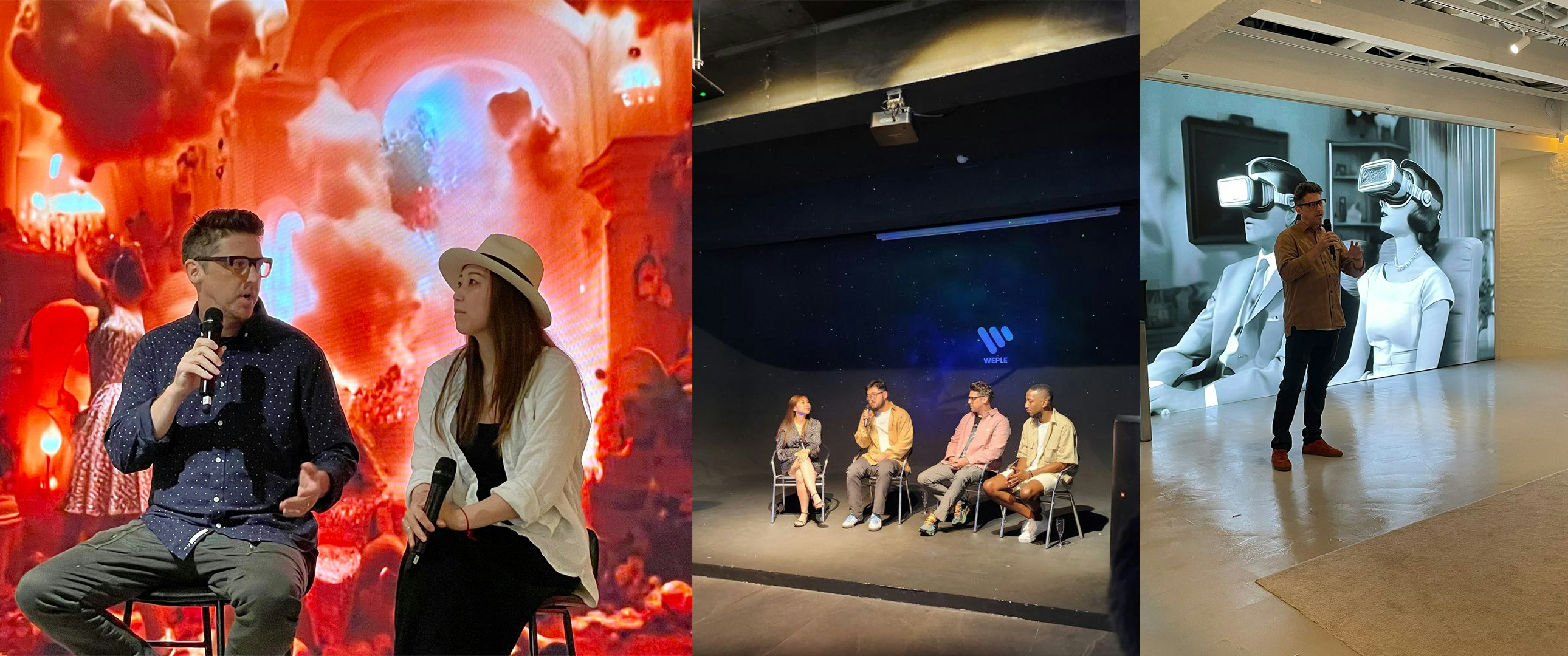 *Preview Seoul COEX Location Shots*
Seoul COEX Location 01 Full Video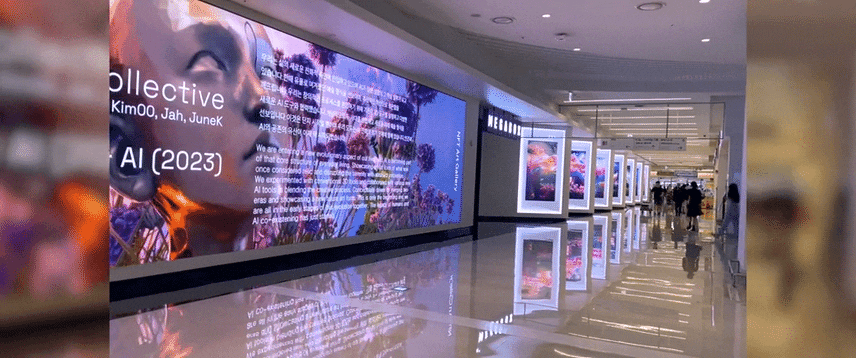 Seoul COEX Location 02 Full Video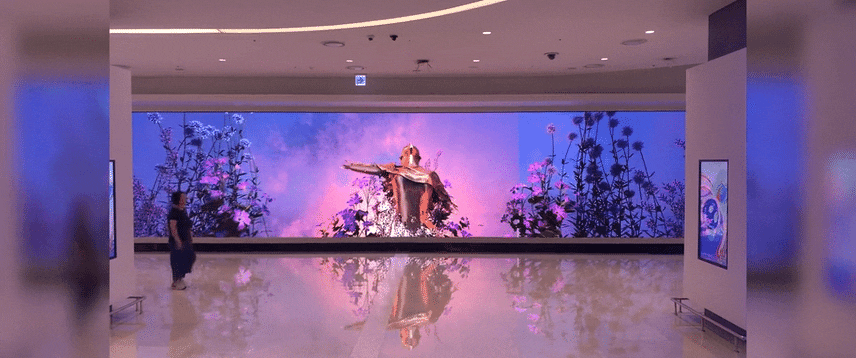 528 Lab company site | Publications | Public Talks | New project updates coming soon.